Summertime, and the Living's Easy
Hello faithful readers! I apologize for this blog post being a little behind schedule, we are trying really hard to stick to a steady schedule to make it easier for you guys to follow us. The reason I've been a little behind this month is because I got married! For those of you who haven't gotten an email from me yet, my new name is Meghan Mello, and you can now reach me at meghan@precisionat.com. I will still be checking the mhunt@precisionat.com address periodically, but please update your contacts accordingly so I can be sure to answer your questions or find you an AT promptly.
Summertime is in full swing, and while things are somewhat slower than the school year, we are hard at work getting ready for what's looking to be our busiest fall ever. We have our usual schedules from all over Massachusetts, where you can pick and choose which jobs fit your schedule. We even have 2 clients who are looking for steady coverage (between 10-15 hours a week) that would be perfect for a grad student or a stay at home parent to pick up some extra income. With Precision AT, you can work as much or as little as you want, keep your skills sharp, experience different settings, and make good money!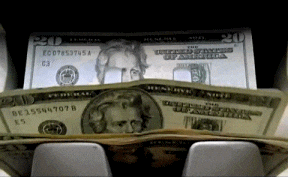 Improvements for the 2018-2019 school year: We are very excited for the changes that we are implementing for the upcoming year. First of all, we're raising our hourly rates! For low risk sports, all ATs will earn $37/hour. For high school high risk, you'll earn $40/hour, and for college high risk you'll earn $44/hour. Even better, all events have a two-hour minimum for payment. We are also going to be helping you keep a better job of remembering your expiration dates. At the beginning of each month, we will be sending email reminders to all the contractors whose state licenses and liability insurances are expiring that month. Also new for this year, we are requiring US SafeSport training for all our contractors, to help everyone recognize and prevent bullying, hazing, and abuse. For more details on how to get this done, please send me an email, and I can help you out.
Precision AT In the Community: We will have a booth at ATOM's free concussion seminar at Weston High School on Wednesday 8/8/18 from 3:30pm-5:30pm. The lecture will be discussing VOMS and BESS in concussion assessments, and will earn you 2 Category A CEUs. After the event, we'll be heading to Brewer's Tap and Table in Waltham, MA for drinks and snacks. Come join us to socialize, network, and unwind before the fall season begins. We always love to put faces to names and email add