Planning and Organization: MY MVPs
Hello all!
I'm happy to be back writing this blog! It's been a while and there are so many people new to the company, so I want to take a minute tell you a little about myself. I am Mara Smith, the owner and founder of Precision Athletic Training. Since we "went live" in 2009, the company has grown beyond my expectations and we are now the number one stop in the state for clients who need ATs. My role at Precision AT has gone from doing everything to run the company (if you'd like some history, please read some of the old blog posts written a few years ago) to now doing the behind the scenes work that is necessary to allow us to do all the things we do. My current roles include HR Rep, Accounting department, IT person, and then all the other little things that you don't generally think of which have to happen to make companies run. On top of this, I spend 3 days a week at the Skating Club of Boston working as their AT and fitness coach (my dream job). When I'm not working, I'm home with my 2 little kids. We are currently unpacking into our new home and it feels like we are going to be doing this for a long time. I'm constantly looking for ways to simplify work and personally slow down. My perfect day off is spent hanging out outside with my kids, playing, listening to music and knitting. That's a bit about me, hope we can be buddies!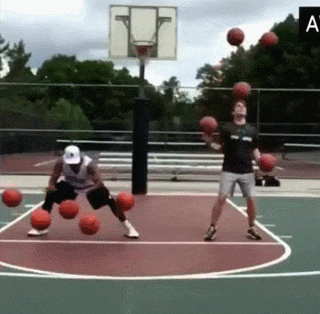 Between PrecisionAT, skating club work, and house work, I often feel rushed to get everything finished and plainly put, it's stressful. Athletic training requires a lot of juggling, time management and coordination. It can create times when I'm constantly thinking about work even when I'm "off the clock". Sometimes my to-do list or work challenges keep me up at night. Sound familiar? Here's how I combat this. I have a routine that I follow every day (more about this in another blog). I use technology to make the most of my drive times, pre-plan my work-outs and treatments for the skaters, and leave myself small cushions to get ahead/caught up. Below is a look into each of my techniques.
Technology: I try to make my phone and my home assistant device work for me. With a 50-minute commute, I make all my work calls from the road and use voice to text for a lot. I find the more I use it, the more it recognizes my voice. I program numbers into my phone before I leave so I can tell Siri who to call. If I think I'm going to have to jot something down, I plan to do that when I get to work and have a notebook open, so I don't forget. Lastly, I talk-to-text for my blog drafts and emails into the notepad on my phone and edit it all later. I use Alexa at home for my to-do list both for work and personal life so that I don't forget things.
Planning: I am responsible for teaching six 50-minute fitness classes a week, private lessons as well as performing evaluations and treatment for my athletic training clients. For my skaters needing treatment during or in between class times, I plan by setting up treatment areas for them with everything they need and use a small white board to write out their exercises and plans. (We take photos of these whiteboards for home exercises too.) I give them a marker to let them check off things as they go. For my fitness classes, I take a couple of hours one night before the season starts and plan my class work-outs for the entire 4-month season. I then add modifications as necessary for my younger athletes, those with injuries and those who need to taper for competitions and performances. I consistently swap in core exercises, corrective exercises and rehab exercises. Can't jump, squat or use your wrist? I've got something ready for that and use similar exercise modifications every time. To go a step further, I often write modifications on my white board and tell students what they should and should not be doing right when they walk into my class. This saves me time and keeps the class going smoothly. I also plan my classes based on equipment and space. My fitness room is 2 converted locker rooms which I generally share with another coach. I try to be efficient with what I'm using so I'm not constantly setting up and breaking down stations which eats up class time. If setup/break down is necessary during class, I have the students help. I also try to use the same equipment in different ways for multiple circuits. Lastly, planning the flow of a circuit is vital to people moving through the space efficiently. With kids ages 9-17, the easier I can make it for them to remember what's next, the better. If I see that something isn't working in my first class, I change things up or add more white boards with better directions. I try to take all of these variables into consideration when planning a workout and use an excel spreadsheet so that when I get to the rink I don't even have to think about it, it's done. I just write the workout on the board, set it up and we're ready to roll.
Cushion: I have two 20-minute cushions added into my day. One to get out the door with kids (perhaps a topic for another day) and another in between the time when I first get to work and before my first classes or clients. This allows me to settle in, clean up, take care of AT room chores, make rounds and say "Hi" to students and parents and put the work-out of the day on the white board and set up. This cushion allows an easy and gentle transition into work-mode.
Using technology, having workouts planned and my 20-minute cushion is useful for the times where I'm running a little late or traffic is more than usual. The extra leg work and planning in the beginning acts to decrease my stress level and allow me to be more present both at work and at home.
Link of the Month: https://www.brightontheday.com/how-to-brain-dump/
My link of the month is one more thing that's helped me immensely to feel more confident in knowing what needs to be done, alleviates stress and helps me get a better night's sleep. It's called a brain dump. Meghan's seen pictures of my brain dumps and thinks it looks a little scary, but I can't tell you how much it helps me.
I hope you can put some of these ideas to good use. What do you do to keep organized and make the most of your time? Please share some ideas in the comments.
#AthleticTraining #Planning #Organization #Multitasking #Technology #Fitness #Skating